In 23/08/18 we were honored to host a group of employees from Cook Medical, and give
them a complete tour of Athens by Trikke, the eco friendly electric scooter.
First they arrived at our shop, where members of the scooterise team greeted them. After a
short briefing on the route and stops, everyone got their helmet and we set of to teach them
how to use the Trikke.
The Trikke is easy to ride, so after a short demonstration everyone was comfortable with it
and we were ready to go! For the next 2 hours we glided through the streets of central
Athens, visiting monuments and learning about their history along the way.
After zooming through Plaka, we made a stop at Zorbas, a traditional Greek taverna where
we tasted traditional Greek dishes and wine. With every member of the Cook Medical team
being ecstatic about the team bonding experience, we got on our Trikkes for the last time to
arrive back at the shop.
We, at scooterise, also had a blast organizing and executing this corporate team building
activity and sincerely hope to see you again!
The scooterise team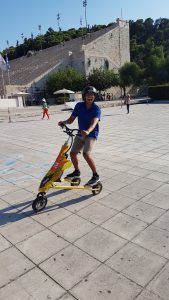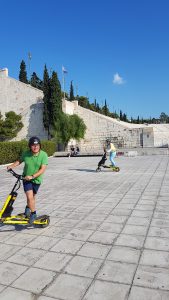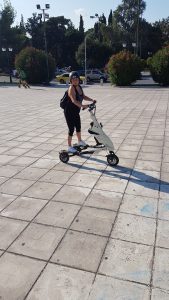 We, at scooterise, also had a blast and hope to see you again!
The Scooterise Team